Berry Islands
3 Day Yacht Charter Experience
---
Chubb Cay in the south is a great fishing destination known for bonefish as well as mackeral and marlin catches.
The islands boast secluded, pristine beaches and simply wonderful snorkeling and dive experiences.
Day 1: Nassau to Whale Cay
Heading north from Nassau, a 3 hour cruise takes you to Whale Cay at the southern edge of the Berry Islands.
Anchoring off the island will give you the opportunity to explore its storied history as a private island hosting elaborate celebrity parties and English royalty during the 1930s.
Explore numerous sand bars and amazing snorkeling spots along the coast.
Later in the afternoon, head out on the tender for a fishing excursion looking for Mahi-Mahi and tuna before enjoying cocktails and dinner under the stars.
Day 2: Bird Cay and Chubb Cay
After breakfast head over to nearby Chub Cay stopping in at Bird Cay on the way.
Spend the day snorkeling Mama Rhoda rocks or deep sea fishing in the famous "Tongue of the Ocean".
End your day with sundowners at the Chub Cay Club pool bar watching the sunset over the ocean.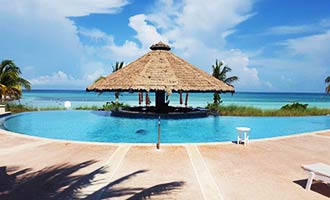 Day 3: Chub Cay to Nassau
Head out early on one of the flats boats to do some bone fishing in the shallows around North Chub. Your expert guides will take you to some of the best fishing grounds available.
Enjoy lunch on board (hopefully your catch of the day) and spend time soaking up the sun and relaxing or snorkeling and other water sports activities.
At the end of this wonderful 3 days, put you feet up for a slow cruise back to Nassau.